Jugnoo helps you with an affordable, quick and convenient doorstep commute in 40+ cities, lunch and dinner on tap (few cities) , high quality fruits and vegetables (some cities) to fit your daily needs, Jugnoo Pay for cashless transactions and Jugnoo Menus to order from your favourite restaurant.
Rides on Demand
Get convenient and safe rides at the lowest possible fares in your city. Simply tap a button and a verified Jugnoo driver will arrive at your desired pick-up location within minutes.
By far, the easiest and fastest way of traveling in Indian cities.
How it works –
1. GPS detects your current location.
2. Tap the rides button at the centre and we ping the nearby Jugnoo rides.
3. One of the Jugnoo accepts your request and moves towards your pickup location.
4. Instant confirmation along with the driver's details are displayed.
5. Call the driver directly to give specific details if required.
5. Track the Jugnoo auto coming your way on the map.
6. Pay the fare shown at the completion of ride based on distance travelled and time taken using cash, Freecharge, Mobikwik, Jugnoo Pay, Paytm.
8. Refer your friends for free rides.
Meals on Demand
Currently available in Chandigarh, Mohali, Panchkula and Zirakpur, we will be launching the service in all the 40+ cities where we are present in next 3 months.
Get lunch or dinner at your doorstep from a daily changing lunch and dinner menu. No delivery charges, no order minima. We use our dense network of delivery to keep the costs at a minimum and pass on the benefits.
Menu contains both the Indian best sellers for an affordable lunch as well as new unique choices everyday to provide you a weekly fix. Easy ordering, accurate delivery time, multiple payment modes.
Fruits and Vegetables on Demand
Currently available in only Chandigarh, Mohali, Panchkula, Zirakpur and Ludhiana. High quality Farm produce delivered to your doorstep. Provides comfort and convenience of ordering fruits, vegetable and frozen items of the finest quality at mandi rates.
Menus
Launching "Menus" – restaurant food delivery segment, .This will now allow consumers to order food from empanelled restaurants on Menus.
Currently geared up to start operations in Noida, Gurugram, Indore, Chandigarh and Jaipur, Jugnoo plans to launch Menus across all Jugnoo locations in India in coming few months. Also, it further aims to reach 1000 restaurants in a month.
Jugnoo Pay
Now Pay from your bank in seconds, No loading of Money in wallets. All you have to do is Link the number registered with Jugnoo to your bank account. This should be the default/preferred sim for updates. Fund transfers will happen directly from their bank accounts by just typing UPI Payment Address and the process will be nearly as frictionless as it is with digital wallets
Download Jugnoo to experience the 21st century Rides, Meals, Menus, Grocery, Fresh & Pay.
Connect with us over social media for exciting deals.
Follow us on Twitter at https://twitter.com/jugnoose
Like us on Facebook at https://www.facebook.com/jugnoose
Have a question? Write to us at support@jugnoo.in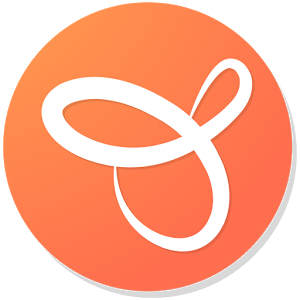 Supported Devices:
Android, IPhone/Ipad, Windows
Links: